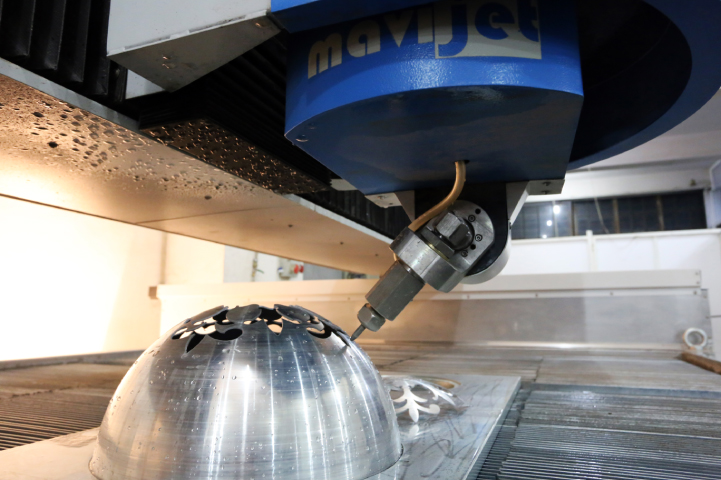 MAVIJET, as one of few High Pressure Pump Manufacturers in the world, with her own design and brand, produces 3 axis, 5 axis, 6 axis Waterjet Cutting Machines as well as 5 axis and 6 axis CNC Milling Machines.

Mavijet Machines, built on strong body structure with high quality, long during materials and components, are designed to work continuously in high precision.

To realize high speed movements in axis, servomotors, linear rails,rack and pinion systems are used.

High precision and high speed are mainly because of rigid construction avoiding vibrations. By this way, machines can cut with 0.01 mm high precision.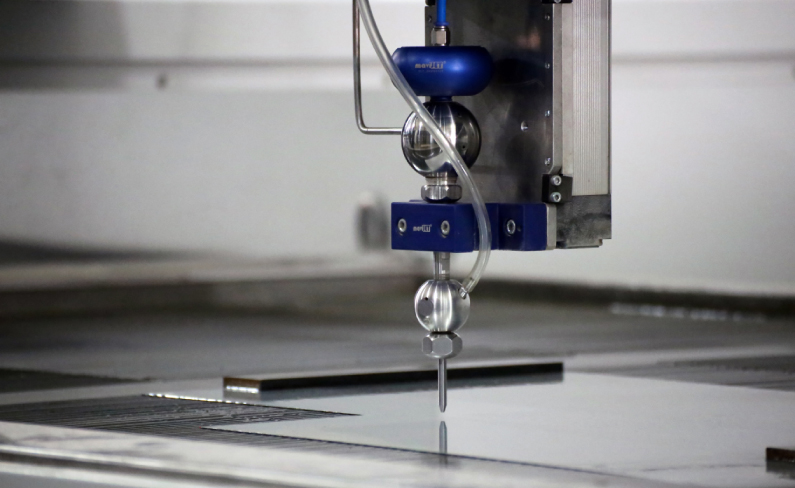 Mavijet Waterjet Cutting Technology, can process cold cutting of all kinds of materials (Glass, Marble, Granite, Ceramics, Aluminum, Plastics, Rubber, Wood, Mild Steel, Hardox, Titanium, All Composites, Clothing, Cake etc..) with low tolerances without causing electrical, chemical and optical reaction. Cutting process is 100% physical and is realized with the power generated by mixing highly pressurized water (up to 6000 bars) and abrasive sand.

Cut materials with Mavijet technology are ready products and do not require any rework process. Although cutting speeds are slower than other technologies such as laser and plasma, the cutting results are incomparably in higher precision. It is essential cutting solution for the engineering fields where especially high precision (0.01 mm) is prerequisite.

With Mavijet, you can cut 300 mm thickness for Aluminum, 250 mm thickness Mild Steel and 200 mm Stainless Steel.